General description
The ELP6230A is a current mode boost DC-DC converter .It's PWM circuitry with built In 30V,1ACurrent power MOSFET makes this converter highly power efficiently. Select able high switching frequency allows faster loop response and easy filtering with a low noise output. The non-inverting input and it's error amplifier is connected to an internal 1.25V precision reference voltage .Soft-Start time can be programmed with an external capacitor, which sets the input current ramp rate. Current mode control and external compensation network make it easy and flexible to stabilize the system.

Features
◆ Up to 92% efficiency
◆ Shut-down current : <1uA ◆ Output voltage up to 30V ◆ Internal Compensation ◆ 1.2MHz fixed frequency switching ◆ High switch on current : 1A ◆ Available in MSOP-8 Package
Applications
◆ Battery products .
◆ Host Products .
◆ Panel.
Pin Configurations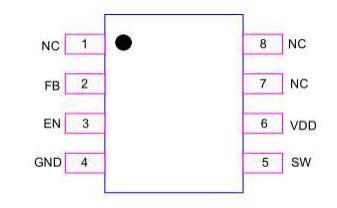 Ordering info

Typical Applications circuit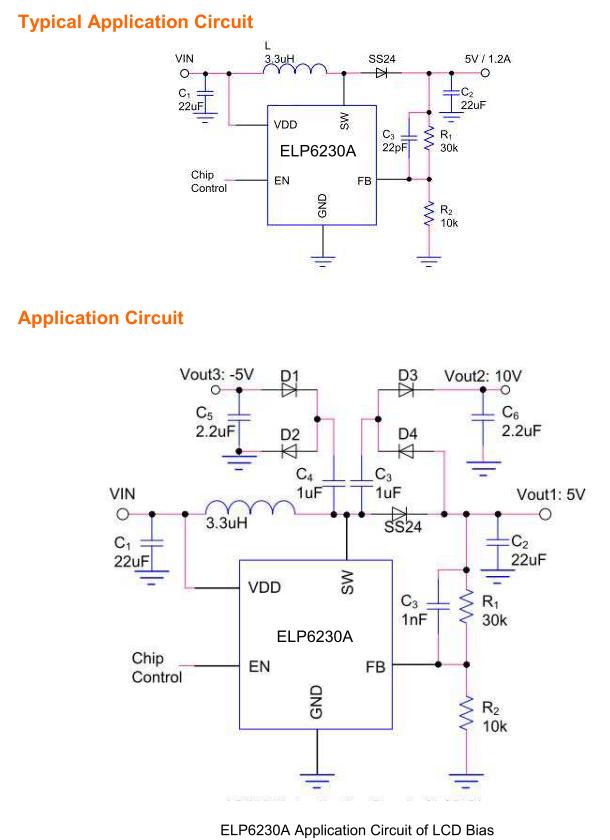 >")}