Description
TEP0801PB is a low-capacitance Transient Voltage Suppressor (TVS) designed to provide electrostatic discharge (ESD) protection for data, control or power lines. With typical capacitance of 8pF only, TEP0801PB is designed to protect
parasitic-sensitive systems against over-voltage and over-current transient events. It complies with IEC 61000-4-2 (ESD), Level 4 (±15kV air, ±8kV contact       discharge), IEC 61000-4-4 (electrical fast transient – EFT) (40A, 5/50 ns),
very fast charged device model (CDM) ESD and cable discharge event (CDE), etc. TEP0801PB uses ultra-small
DFN1006 package. Each TEP0801PB device can protect one data line. It offers system designers flexibility to   protect   single data line where space is a premium concern.
Features
◆Transient protection for high-speed data lines
IEC 61000-4-2(ESD)   ±15kV (Air)
±8kV (Contact)
IEC 61000-4-4 (EFT)  40A (5/50 ns)
Cable Discharge Event (CDE)
◆Package optimized for high-speed lines
◆Ultra-small package (1.0mm*0.6mm*0.4mm)
◆Protects one data, control or power line
◆Low capacitance
◆Low leakage current
◆Low clamping voltage
◆Each I/O pin can withstand over 1000 ESD strikes for ±8kV contact discharge
◆P/N suffix V means AEC-Q101qualified, e.g:TEP0801PBV
◆P/N suffix V means Halogen-free
Applications
◆Portable Electronics
◆Desktops, Servers and Notebooks
◆Cellular Phones
◆MP3 Ports
◆Digital Ports
◆Subscriber Identity Module (SIM) card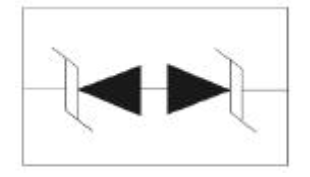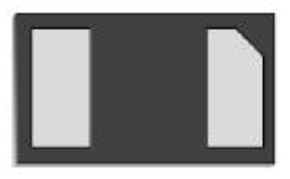 >")}